TEMPERED GLASS
Nova Tempered glass is reinforced through heat treatment which ensures high resistance to shock and external stresses. If broken, it shatters into small fragments.
NOVA TEMPERED HARDENED
Nova Tempered Hardened glass is treated through heating and a controlled cooling process which compromises the glass surface, making it more resistant. If broken, it fragments into large pieces.
NOVA TEMPERED HEAT SOAK TEST
The Heat Soak Test (HST) heat treatment reduces the risk of this glass spontaneously rupturing. Once hardened, the glass is placed in an oven and subjected to a specific thermal cycle which causes premature breakage of any glass with impurities or crystallisation.
HST tempered glass is highly resistant to thermal stress and breakage, making it safer and longer lived.

APPLICATIONS
Doors
Windows
Show windows
Roofs
Curtain walls
Balustrades
Floors
Stairs
View and download NOVA TEMPERED certifications
SILK-SCREEN AND VARNISHED GLASS NOVA TEMPERED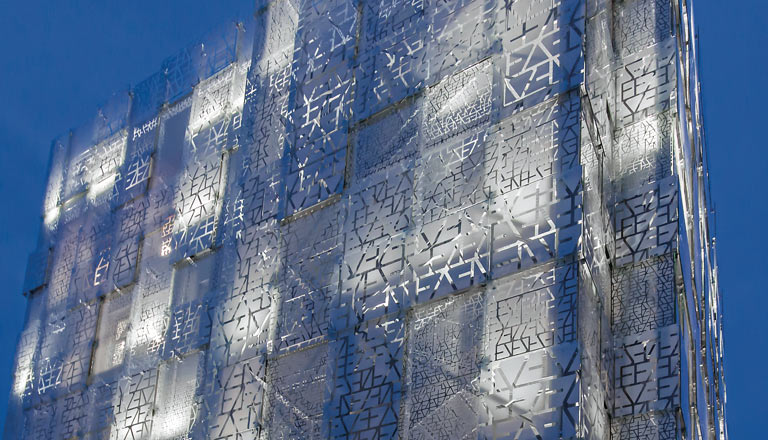 Nova Tempered glass can be screenprinted and enamelled.
The screenprinting process involves partial application of a glaze through a frame. Glazing helps uniform application of glass enamel across the entire surface.
The glass can be decorated with any colour and design.